The Beginning
Chattanooga Leather Works began in 2016 when Ben Beasley arrived at RMJ USA, a leader in the blade industry. Because of their need for quality leather sheaths and assorted accessories they quickly realized Ben's talents and set to work putting their quality blades into Ben's exceptional quality leather creations. 
Ben and his team have since opened their talents to blade makers everywhere who want quality, classically durable and shall we even say beautiful sheaths for their prized metal creations. ​
We have had some help filter through, but 2020 has been a big year for us. To keep up with demand we brought Elijah on. Elijah is the main designer for our special projects division and keeps the quality flowing out of the leather side of the shop. Later the same year, Chase came on to head up our social media efforts and inherited all things Kydex. 
​
Our Focus
At our core, we are a group of dedicated artisans upholding the traditional principles of leather craftsmanship while infusing our work with modern aesthetics. Our journey began in a small workshop, driven by a deep appreciation for the toughness and elegance of leather.
Over the years, we've honed our skills, refining our techniques and exploring new design concepts, to provide you with leather goods that blend functionality, durability, and style. Guided by our commitment to quality and our passion for the craft, we continue to create leather products that narrate a rich story of perseverance, attention to detail, and timeless elegance.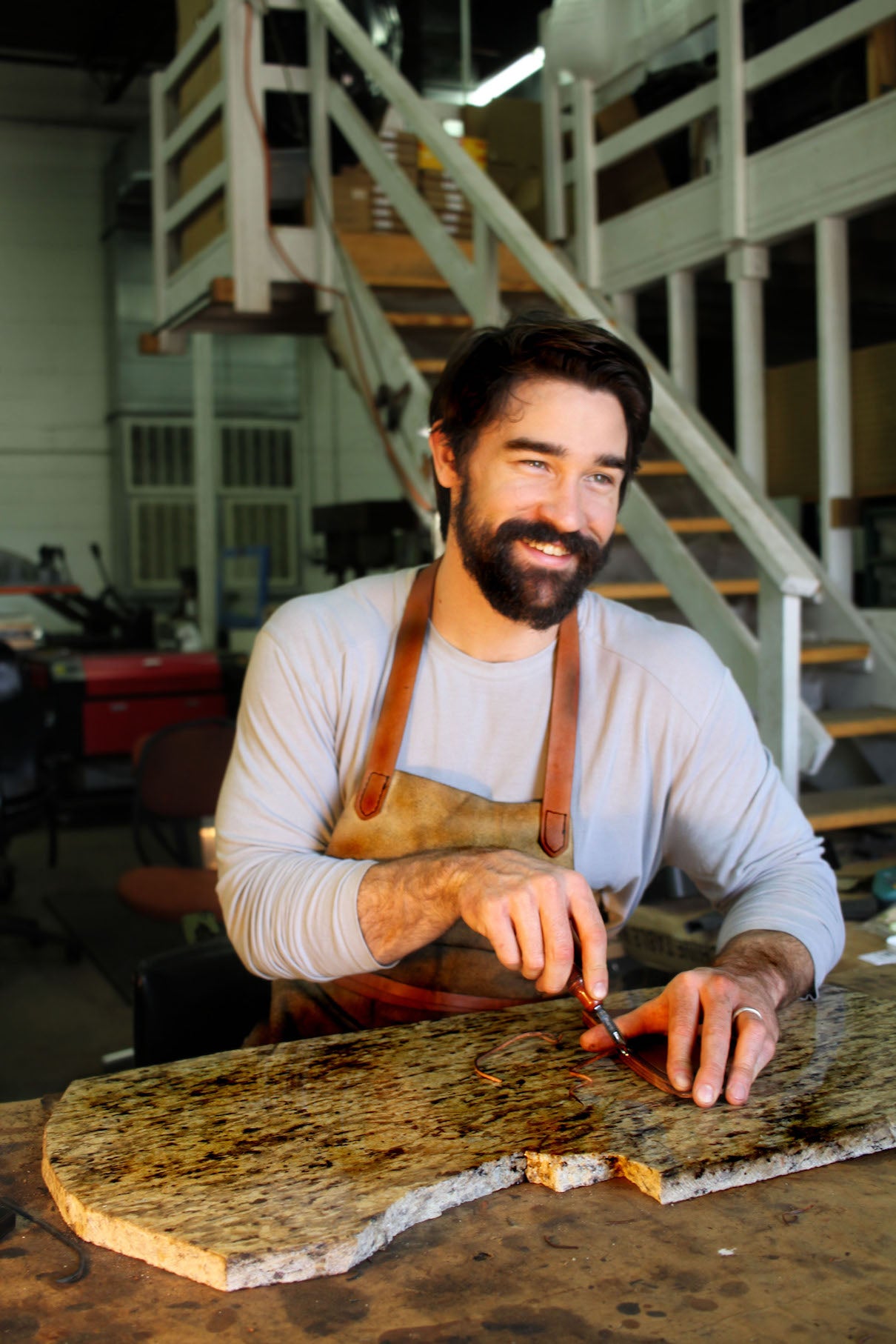 Ben Beasley
Our founder, Ben Beasley, is an embodiment of the spirit of traditional craftsmanship.
A seasoned craftsman, Ben's journey with leather began in his early teens, working alongside his grandfather in a small-town saddlery. This is where he developed an appreciation for the material's resilience and versatility. Having honed his skills over several decades and after mastering the art of leatherworking, Ben decided to establish his own shop.
With a keen eye for design and an unwavering commitment to quality, he has steered our brand to become a household name in the field of premium leather goods. Behind every stitch and every cut, you can feel Ben's passion for the craft, his dedication to excellence, and his belief in the enduring legacy of traditional leatherworking.